Buffer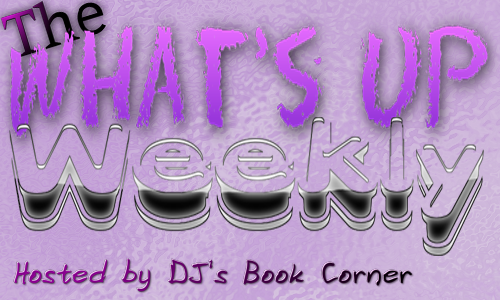 What's going on in the world of Diantha Jones? If you've ever wondered that, this is the perfect post for you. Even if you haven't thought that particularly, thanks for stopping by. The following is what I have been up to lately.

I have a giveaway going right now for all of the tour hosts that participated in the Oracle of Delphi tour. If you are one of those people and you haven't entered yet, then do so
NOW
!
JUST ONE DAY LEFT, to enter the massive OOD swag giveaway and the Prophecy of the Author's Genius Contest. Books, coffee, swag, and an Amazon giftcard are all up for grabs!


Monday

: How NOT to Piss Off a Book Blogger #2 (Author Site)
Guest Post: How to Add Depth to Your Characters by Caroline Fardig (Book Corner)

Tuesday

: OFF

Wednesday

: Keeper of the Reign Book Blast

Thursday

: Review of The Darkest Night by Gena Showalter (2 STARS)

Friday

: OFF

Saturday

: Show N' Read Saturday #21– Orange is the New Black (Author site)

Sunday

: What's UP Weekly # 3
DeeJay