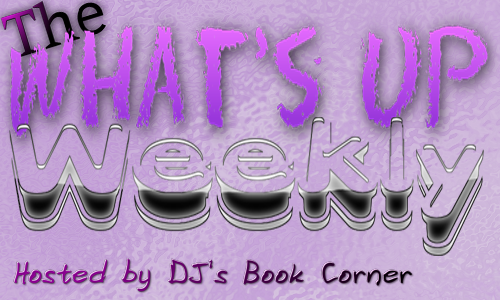 What's going on in the world of Diantha Jones? If you've ever wondered that, this is the perfect post for you. Even if you haven't thought that particularly, thanks for stopping by. The following is what I have been up to lately.

Blurb Reveal of my own upcoming mythological romance,
Lover, Divine
(Mythos: Gods & Lovers #1).
Check it out here!

Book Blast: My Sister's Reaper by @DorothyDreyer #fantasy #giveaway
Book Blast: Cerberus by @PK_Gallagher #YA #Fantasy
Book Blast: Choosing You by @AuthorAllie #ComingOfAge #excerpt #giveaway
Finally! The mass market PB is released and I ordered it right away! I'm JR Ward's biggest fan and I was super excited to dive into this one :)
Received this one from the author after she read one of my reviews on Goodreads. She thought I might like it and gifted me a copy for my Kindle. Thank you Janet!

Monday

—Review of Angelfall by Susan Ee

Tuesday

—

Egypt Rising Book Blast

Wednesday

—

Bronze Book Blast

Thursday

—

Dishin' It Up with P.K. Gallagher, author of Cerberus

Friday

—

Home Court Cover Reveal

Saturday

—Review of Beats (Hard Rock Harlots #2) by Kendall Grey
DeeJay