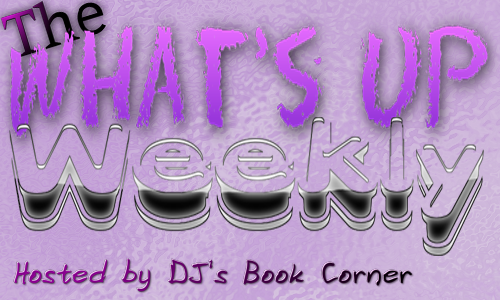 What's going on in the world of Diantha Jones? If you've ever wondered that, this is the perfect post for you. Even if you haven't thought that particularly, thanks for stopping by. The following is what I have been up to lately.

I'm participating in another anthology for charity.

Click the book cover/pic to read the post.
I'm out of book buying rehab, but the program wasn't very effective. I only got to step two. When it was my turn to "decide" to turn around, I just couldn't do it. I'm back on my drug of choice.
I failed in my ban on book buying by buying the following.
Also won an ARC for the following title.

Monday—

Cover Reveal: Hit for Freedom by Margaret McHeyzer

Tuesday—

Blitz: The Perimeter by Shalini Boland

Reveal: The Samantha Project Trilogy

Wednesday—

Book Reivew: Vampire Hunter's Daughter, The (Part 1) by Jennifer Malone Wright

Thursday—

Guest Post: Kaitlin Gow

Friday—

Blitz: Red Sector Chronicles by Krystle Jones

It's my birthday!

Saturday—

Book Review:

Whirl (Ondine Quartet #1) by Emma Raveling
DeeJay