My Secret Alpha Cowboy Billionaire's Shifter Baby
or Tropes We Pretend to Hate but Actually Love
By Melanie Bardsley
Ah, the romance trope. How we love them—as familiar as a favorite song and as comfortable as a well-worn blanket.
We also claim to hate them. ANOTHER billionaire who seduces his young female protégé and introduces her to the erotic wonders of feathers and floggers—and oh yeah, he's also a wolf/dragon/bear? Puh-lease. (Um … where do I buy that book?)
Why do romance tropes work? Maybe it's the old saw that there are no original plots. Or tropes. Readers return to those stories again and again because they want the same idea (protector or redeemer or rescuer) wrapped in new clothes.
At the core of a romance novel is the hero who, whether he's rich or a shifter or a rich shifter, needs the heroine on a soul-deep level. No woman ever has melted his cold heart or created a super-nova of desire like the heroine. She confuses him. Makes him angry. Makes him need.
The heroine is strong. Independent. Funny. Different. She finds in this new love a person who protects her, who puts her above all else, and who can be relied upon no matter what—even when he's gruff, stoic, seemingly unreachable.
And therein lies the inescapable draw in a romance story. Two people, flawed but worthwhile, falling into love. Not regular love, like we have in the real world, but fantasy love. Strong, unbreakable, noble, searing, forever. Add paranormal elements, and then you have a fantasy man and woman with otherworldly powers to love more deeply, more surely than humans could ever know. They mate forever.
And forever is a long time. In reality. But in romance, it's the perfect amount of time.
Whether you abhor romance tropes or fully embrace them, at the conclusion of the story, there is a sense of happiness. Theirs, yes, but yours, too. And that's why you'll pick up the sequel to the Secret Alpha Cowboy Billionaire's Shifter Baby. The tropes are irrelevant. What we really want … are the happy endings.
New York Times and USA Today bestselling author Michele Bardsley writes howling good paranormal romances. She lives in Texas with her awesome husband and their fur babies. When not writing, Michele watches "Supernatural," crochets hats, consumes chocolate, and reads on her Kindle.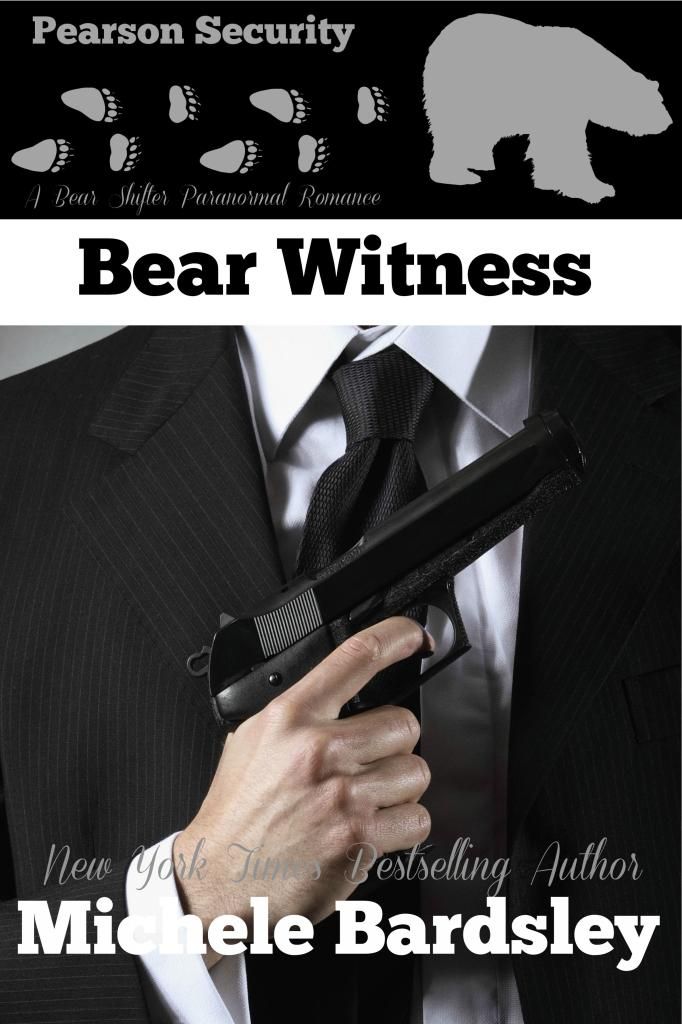 Publication Date:

February 3, 2015
Genre:

Paranormal Romance
After Gretchen Myers rescues her murdered stepsister's baby, she's nearly killed in a not-so-accidental car crash. When she wakes up in a Las Vegas hospital, she's alone ... until Rafe Pearson shows up. Not only does he have the baby, but he also manages to rescue her from yet another attempt on her life.
Rafe is approximately the size of a linebacker with the looks of a GQ model. Yet, Gretchen has never seen a man so lonely. And he's never met a woman so stubborn. But while she and the baby are in danger, there's no way the former cop will let them out of his sight.
As a bear shifter who lives in a cabin deep in the woods of Mount Charleston, he has the perfect place to protect his new charges. Then the persistent hunters track down their vulnerable prey, and Rafe discovers too late that these killers are inhuman...